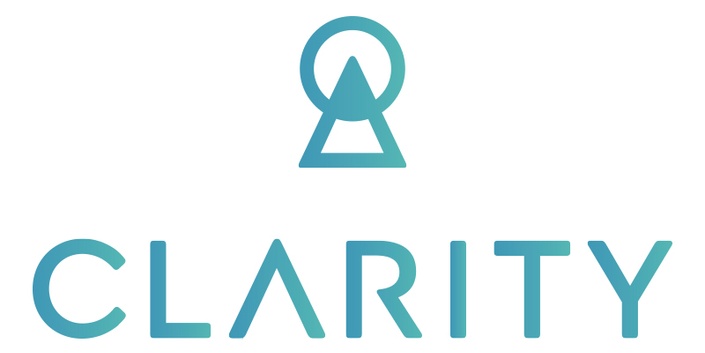 Clarity Fitness Weight Inclusive Wellness Course
Fitness, Movement, and Self Care On Your Terms!
Enroll in Course
The next round of this course will launch the week of January 10th, 2022
with registration open now!
Here at Clarity Fitness, we're a scale-free, diet-free, BMI-free, beating-yourself-up-free establishment online and in person, and Georgia's FIRST body positive gym.

The Clarity Fitness Body Positive Wellness Course is a 10 week, online, group course to...
teach you about the roots of body positivity and activism in the body positive health sphere
work to improve your body image as you accomplish your health, fitness, and body-loving goals in a truly happy and healthy way
create a new group of friends with a likeminded approach to wellness
Each week you will work through an educational module at your own time and pace, and we will have a weekly group video call to go over any questions and dive deeper. Its going to be totally hands-on with Abbey, the owner and founder of Clarity Fitness, and will be filled with incredible powerhouse people who will totally support you on every step of your journey. You also get the content for life so there's no stress about rushing through and absorbing it all - I know life gets busy!
It's time to shift the wellness industry from a stressful rulebook to a place of celebrating and taking care of our bodies and others' as they are today!

The next group will be starting their journey the week of January 10th, 2022! REGISTRATION CLOSES THURSDAY JANUARY 6TH, 2022, so reserve your spot today!
Your Instructor
I'm your coach, Abbey Griffith, the owner of Clarity Fitness! I'm a NASM Certified and body positive Personal Trainer, Nutrition Coach, and Group Exercise Instructor. I recovered from eating disorders that were largely brought on by the restrictive eating, "good"/"bad"/all or nothing thinking, weight-loss focus, and extremes that are so commonly pushed by the fitness industry. It's an amazing feeling to realize that that is NOT what health really is, and I'm here to bring you that same sense of Clarity and relief too!
Frequently Asked Questions
When does the course start and finish?
This course starts the second week of January 2022, and concludes 10 weeks later in the week of March 14th.
How long do I have access to the course?
For life! After enrolling, you have unlimited access to this course for as long as you like - across any and all devices you own.
What if I am unhappy with the course?
If you are unsatisfied with your purchase, contact us in the first 30 days and we will give you a full refund.
I'm a very busy person, am I going to have time for this?
Everything is optional and is here to help YOU. If you skip module content or can't make calls here and there, no one is going to get mad. Calls are always recorded, and you can download and/or revisit the material for life, no worries!
When are the group calls?
Each group will pick the best group call time when we start. Calls are always recorded too, so if the call time doesn't work on a specific week, just check it out recorded whenever you have time. HOWEVER, I will not SLEEP until we've found a time that at least usually works for the whole team! :)
Course Schedule & Content Breakdown:
Week 1: Intro Week: Module Content and Group Call
Checking in and getting to know each other; gaining CLARITY on what we want out of the next 10 weeks. We dive into the origins of the Body Positive social justice movement, and learn ways to get more involved
Week 2: All Things Fueling: Module Content and Group Call
Tools, takeaways, and downloadables from me and non-diet-based nutritionists and dietitians
Week 3: All Things Fitness: Module Content and Group Call
Get to understand what a truly happy and healthy relationship with movement looks and feels like, and lock in your own!
Week 4: Optimal Mindset: Module Content and Group Call
Bringing in some therapists and games to promote a peaceful and empowered mindset
Week 5: Q&A, break, and review week.
No new content, just our weekly group call!
Week 6: Trusting Your Body: Module Content and Group Call
In a world that promotes tuning into diets, the scale, and rigid control, we discuss how to listen to the queues of our own bodies - and they're not as obvious as you might think
Week 7: Accountability: Module Content and Group Call
The number 1 pain point I hear in fitness - but is our version of accountability really working for us?
Week 8: When S*** Goes Wrong: Module Content and Group Call
"Falling off track" - the 2nd most common pain point I hear in my work! This module shows us what falling off track might mean, and how to meet this without judgement. It's NORMAL, and not a "bad" thing!
Week 9: Falling In Love With You!: Module Content and Group Call
The most important module of the bunch!
Week 10: Q&A, break, and review week.
No new content, and closing out the course in our group call!
This is going to be such a fun recharge! I'm so honored to be a part of your wellness journey! :)
Don't hesitate to reach out to me at [email protected] with any questions or concerns!
REGISTRATION CLOSES JANUARY 6TH, 2022, so scroll down to reserve your spot today!